Help, I need a Dog Trainer!!!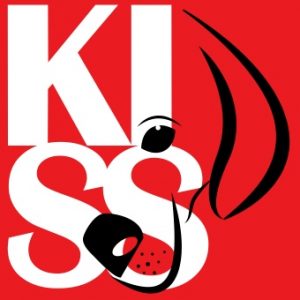 So there you sit, looking at a list of dog trainers on your computer screen. Your wife has made it perfectly clear…if you don't get the dog's "fill in the blank" behavior fixed, either you or Fido are going to have to find a new home. 
 Just how are you supposed to pick a trainer and what is it that you and Fido need to learn? I bet you wish someone had gone over all this stuff before this "fill in the blank" behavior started…it would sure have made your home life a little easier.
PICKING THE TRAINER:
First we'll start out with that huge computer screen of trainers and just how to make sense of all those choices! In my humble opinion, it comes down to two things: one, does the trainer have any certifications and two, are they positive reinforcement based? 
Unfortunately in dog training, anyone who wants to can claim to be a trainer and start their own business. I personally think that anyone who wants to make a career out of training dogs should take the time and effort to pass a test and gain their certification. 
In my case, I am certified CPDT-KA and am a Canine Good Citizen Evaluator. I specialize in what I refer to as Pet Dog Trainer, or helping people live happily at home with their pets! My training is based around the idea that "Pet Dogs" must have 5 basic skills:
1. Basic obedience Commands
2. Good mouth skills or bite inhibition
3. Good social skills (they like people and other animals)
4. Good leash skills
5. Good understanding of recall or come when called
There are many trainers out there, and each will train dogs differently. Who and what type of training you choose is up to you, but I believe a great place to start looking for a trainer is The Association of Professional Dog Trainers (www.apdt.com)
As for the positive reinforcement aspect of training, interview at least three dog trainers and for goodness sake ask questions! 
This is the only true way to gauge a trainer's view on how to train dogs. Ask how they deal with pulling on the leash or what techniques they use to deal with puppy or play biting. 
Specifically ask about your "fill in the blank" behaviors that are driving you nuts. I have a really simple litmus test; any technique that you use on dogs should also be able to used on kids. So if you are hearing things you would never use or try on a child…in my opinion you have not found the right trainer. 
Call the next trainer on the list, till you find the trainer that relates to you and your dog the best. Let's face it, no matter how good the trainer is, if you and the trainer don't sync together, then there is going to be very little learning going on for you or Fido.
WHAT KIND OF TRAINING:
OK, so now you have picked your trainer, but now you have to choose between all these options of instruction type: group classes, in-home private lessons, one-on-one session with a trainer, formal obedience instruction, pet dog training, and so on. How on earth are you supposed to make this decision?
Well there are several things to consider; cost, time investment, severity of the problem, type of problem and even the location of the problem behavior. For example, if you have a young dog who has had little if any training, group classes are probably the best bet so that you can get as much and most comprehensive training possible. 
Maybe, you have a dog who is very scared of strangers and barks at everyone in the house. In this case, private training is probably best, but you will want it to be at your house so that your trainer can see the problem behavior in the environment in which it happens. 
What if on the other hand you have a problem behavior like potty training or pulling on the leash? These are problems that could easily be taken care of through a one-on-one session with your trainer at their facility, and that could save you money! 
You also have to consider the time investment. Some behaviors will take a considerable time to correct or manage and others not as much. In my opinion, your trainer should be there to teach you and to instruct you in ways to correct the behaviors and teach your dog. 
Dog training should be about fixing behaviors not starting therapy that takes years… Last, you have the cost factor. While shopping around for the best deal is a great idea, in many cases you get what you pay for with dog training. Make sure to ask lots of questions including "why are you half the price of most trainers"?
In the end, choosing a dog trainer is a personal decision that you must be comfortable with! I by no means know everything nor do I claim to, but I can tell you if you follow your head and your heart, chances are you will not go wrong! So get back to that computer screen and grab the phone. Start asking questions, become your dogs advocate and get busy fixing those "fill in the blank" behaviors that are wrecking the harmony of your happy home…Good Luck!
9859 Total Views
1 Views Today
Search Blogs
Most Popular Posts
Purchase Gift Certificate
Areas of Service
K.I.S.S. Dog Training proudly serves the Kansas City Metro, Overland Park and Surrounding Areas. 40 miles, 20 miles each way from Shawnee, KS is included for In-Home Sessions... Over that mileage is an additional charge of $1.00 per mile... Call with Questions
K.I.S.S. Dog Training
Shawnee, Kansas
(913) 269-7595