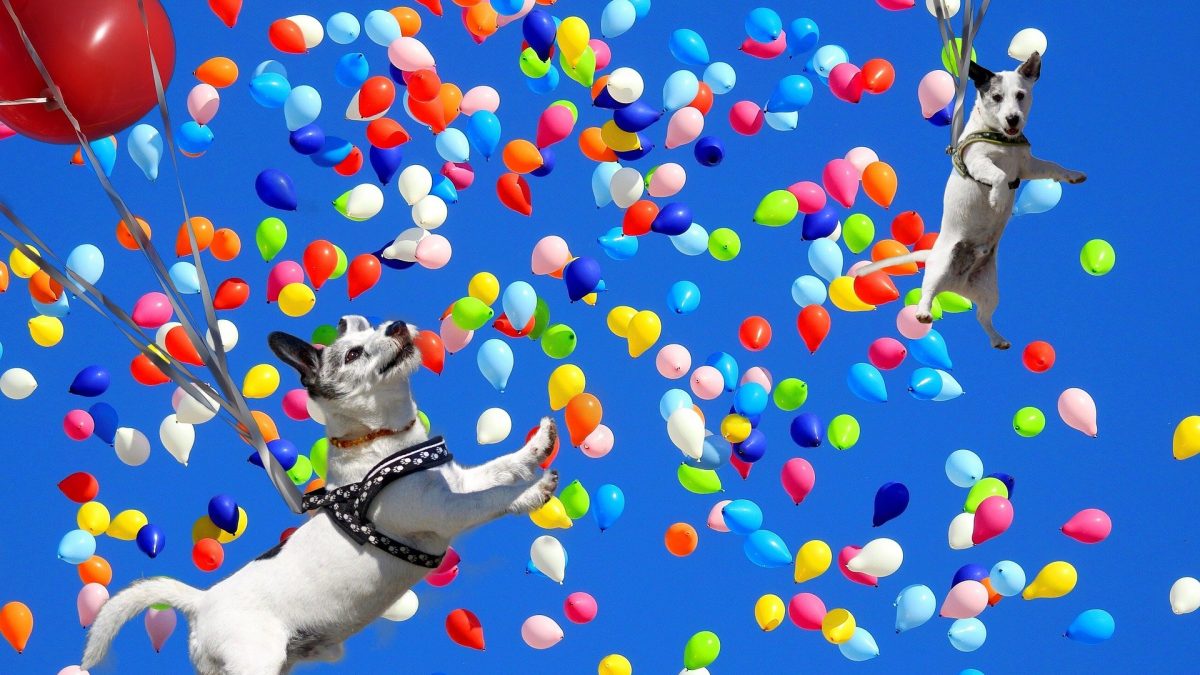 A funny little look at the insides of a Dog Trainers Brain…..
One of the most frustrating things about being a Dog Training is trying to explain and illustrate the importance and idea of management! So, I am going to attempt to use humor as a way to teach just what a trainer means when we say "management."
As you read this, it might leave you laughing, or it might just make you mad. Either way, I hope it will make you think about the myth of training; and how at least half, if not more, of the answer lies directly in the definition of the word management…
In a nutshell…management means paying attention to your dog, puppy, spouse or child. My mother used to say "Idle hands are the Devil's play thing;" and nowhere is this truer than with a dog or puppy! Let's face it, a puppy will never get a chance to chew up your brand new red leather Manolo pumps unless you have conveniently "spaced out," leaving them on the floor (unattended) after coming home. So with that being said, here are my Top 10 "management" customer comments and the corresponding internal thoughts of a trainer, upon hearing my customers' lamentations:
1. "My dog keeps peeing and pooping on the comforter in the back bedroom." 
IF YOU WOULD JUST PAY ATTENTION TO FIDO THE 5-6 TIMES HE TRIED TO TELL YOU HE HAD TO GO; OR KEEP HIM IN HIS CRATE OR X-PEN WHEN YOU ARE NOT ABLE TO WATCH HIM…THIS PHONE CALL WOULD NOT BE TAKING PLACE. YOU MIGHT EVEN TRY KEEPING THE BEDROOM DOOR SHUT TILL HE LEARNS THE RULES…
2. "Can you believe the nerve of my dog…? She keeps eating the crotch out of every pair of underwear I own!"
EVER HEARD OF A LAUNDRY HAMPER? OR MAYBE PUTTING THE "CLEAN" CLOTHES AWAY INSTEAD OF LEAVING THEM IN THE BASKET ON THE LIVING ROOM FLOOR? I MEAN REALLY, ARE YOU TRYING TO TELL ME THAT HE OPENED UP YOUR UNDERWEAR DRAWER AND GOT THEM OUT HIMSELF?
3. "I really need your help, my 16 week old lab puppy just ate our second couch while we were at work, and my wife says if we can't get the behavior fixed, the dog has to go" 
REALLY! I SUPPOSE YOU ALSO JUST LET YOUR TWO YEAR OLD LOOSE IN THE DEN WHILE YOU "RUN TO THE GROCERY STORE?" SERIOUSLY, YOU EXPECT A 16 WEEK OLD PUPPY TO "BEHAVE" ALL ALONE, WHILE YOU ARE AT WORK? HAVE YOU HEARD OF CRATE TRAINING OR DOGGY DAYCARE?
4. "I am at my wits end, Fido, jumps all over everyone that walks through the front door, and now he has broken my mom's hip. I mean, it is okay for him to give me hugs but he needs to know better with guests." 
AND I SUPPOSE YOUR THREE YEAR OLD SON KNOWS WHEN AND WHERE YOU EXPECT HIM TO THROW A TEMPER TANTRUM AS WELL…IN DOG TRAINING AS IN LIFE YOU ONLY GET WHAT YOU ASK (TRAIN) FOR.
5. "How do you teach a dog to quit begging at the table? I mean it is getting really bad, our dog has even started taking food right out of our kid's hands at the table!"
OK, WE BOTH KNOW SOMEONE IS FEEDING THE DOG AT THE TABLE!!! CONGRATULATIONS…YOU (OR SOMEONE ELSE IN YOUR FAMILY) HAVE NOW BECOME A SLOT MACHINE FOR FIDO. "YOUR DOG IS THINKING I MIGHT AS WELL JUST KEEP STARING OR STEALING, AFTER ALL IT WORKS MOST OF THE TIME!"
6. "I just don't know what to do… Every time I open the front door the dog just barrels through and it takes us 30 minutes to catch him!"
UM…MAYBE YOU SHOULD WATCH TO SEE WHERE THE DOG IS BEFORE YOU OPEN THE DOOR…OR MAYBE YOU COULD JUST TEACH THE DOG TO SIT AT THE DOOR? YOU PROBABLY WANT TO TEACH A GOOD SOLID RECALL BEFORE SOMETHING BAD HAPPENS…
7. "Can you explain to me why my dog runs from me every time I yell at him when he gets loose?"
HMMMM…A CRAZY, UNSTABLE HUMAN THAT IS AT LEAST 6-10 TIMES MY HEIGHT IS YELLING AND RUNNING TOWARDS ME…YEAH I THINK I WILL JUST STOP HERE AND WAIT TO SEE WHAT HAPPENS…NOT
8. "I am so tired of this, every time my dog does something bad, I tell him very clearly he has been bad, but it is just getting worse. How long will it take before this dog out grows this behavior?"
YOU LEARNED AS A KID THAT THIS DID NOT WORK WITH YOUR PET ROCK, DIDN'T YOU? IS THIS QUESTION REALLY SERIOUS OR ARE YOU JUST MAKING A "FUNNY?"
9. "Just how long is it going to take before this damn dog can sleep through the night without waking me up at 3:00 in the morning to pee?"
I WILL BET A HUNDRED BUCKS THIS PERSON LETS THE DOG TANK UP ON WATER AND/OR EAT WITHIN AN HOUR OF GOING TO BED…THAT OR THIS IS A PUPPY THAT CAN'T YET HOLD IT ALL NIGHT…
10. "Why is it every time I try to establish dominance with my dog he just squats down and pees on the damn floor?"
HERE WE GO AGAIN…HOW ABOUT LET'S TEACH FIDO THE "HOUSE RULES" BEFORE WE ENFORCE THEM. I WOULD SUGGEST TRYING SOMETHING ELSE QUICKLY BEFORE YOU FIND YOURSELF WITH FEWER FINGERS THAN YOU CURRENTLY HAVE.
If we could, dog trainers in general would all be millionaires and would have already published the book including the "secret" of dog training…but UNFORTUNATELY THERE IS NO "SECRET!" Unless you think the ideas of "dogs only do what is rewarding and what they are allowed to do" is a secret.
So trust me, I can save you money and time by saying "A BEHAVIOR NEVER TRIED IS A HABIT NEVER LEARNED." So focus on "mistake-free" training with Fido and be ready to redirect or eliminate opportunities for Fido to make mistakes. That is what all dog trainers mean by management. It's like a saying I learned when I had a "real" job; "ONLY EXPECT WHAT YOU INSPECT."
If you don't pay attention or actively train, then know something bad is going to happen. So put down the phone, car keys or computer keyboard and save yourself some money by NOT calling a dog trainer. Instead, go spend the time, pay attention and manage the behavior of that furry little ball of fur you love so much! And don't forget to reward the right decisions!!!
4045 Total Views
2 Views Today
Search Blogs
Most Popular Posts
Subscribe to our newsletter
Quick Service Form
Purchase Gift Certificate
Areas of Service
K.I.S.S. Dog Training proudly serves the Kansas City Metro, Overland Park and Surrounding Areas. 40 miles, 20 miles each way from Shawnee, KS is included for In-Home Sessions... Over that mileage is an additional charge of $1.00 per mile... Call with Questions
K.I.S.S. Dog Training
Shawnee, Kansas
(913) 269-7595