Shawnee Dog Trainer shares a great article on "Rank and Dominance Matter When Trying to Teach Dogs"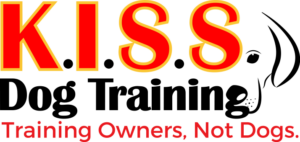 This is a really interesting article… As you know, I lean toward the positive reinforcement side of dog training, and it drives me nuts when people rely on the idea of dominance or alpha dog theory to train dogs. However, I spent 4 1/2 long years at the University of Kansas getting a psychology degree and understand that in the world of learning theory, dominance in a matter of speaking does exist, and in the case of this research, some really interesting things are uncovered. I think more research is necessary, but I definitely think this article is worth a read!!!!!!
Click the link below for the entire article!
At K.I.S.S. Dog Training, we are proud to be a leader in dog training in Shawnee; we believe that dogs are only as good as their owners; that's why we stick to our motto, "Keep it simple, stupid!" We understand that you want to provide your dog with the best life possible; that's why we also offer books to help boost and enrich training sessions with your pup.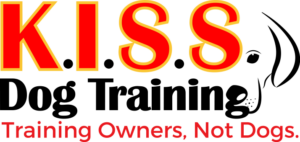 2797 Total Views
1 Views Today
Search Blogs
Most Popular Posts
Purchase Gift Certificate
Areas of Service
K.I.S.S. Dog Training proudly serves the Kansas City Metro, Overland Park and Surrounding Areas. 40 miles, 20 miles each way from Shawnee, KS is included for In-Home Sessions... Over that mileage is an additional charge of $1.00 per mile... Call with Questions
K.I.S.S. Dog Training
Shawnee, Kansas
(913) 269-7595