Guest Blog By Lisa Rickards….Interview with Pal – CCI Service Dog
Pal is a Service Dog trained by Canine Companions for Independence (

www.cci.org

).
Canine Companions for Independence was founded in 1975 and is a non-profit organization that enhances the lives of people with disabilities by providing highly trained assistance dogs and ongoing support to ensure quality partnerships. Headquartered in Santa Rosa, California, Canine Companions is the largest non-profit provider of assistance dogs, and is recognized worldwide for the excellence of its dogs, and the quality and longevity of the matches it makes between dogs and people. The result is a life full of increased independence and loving companionship.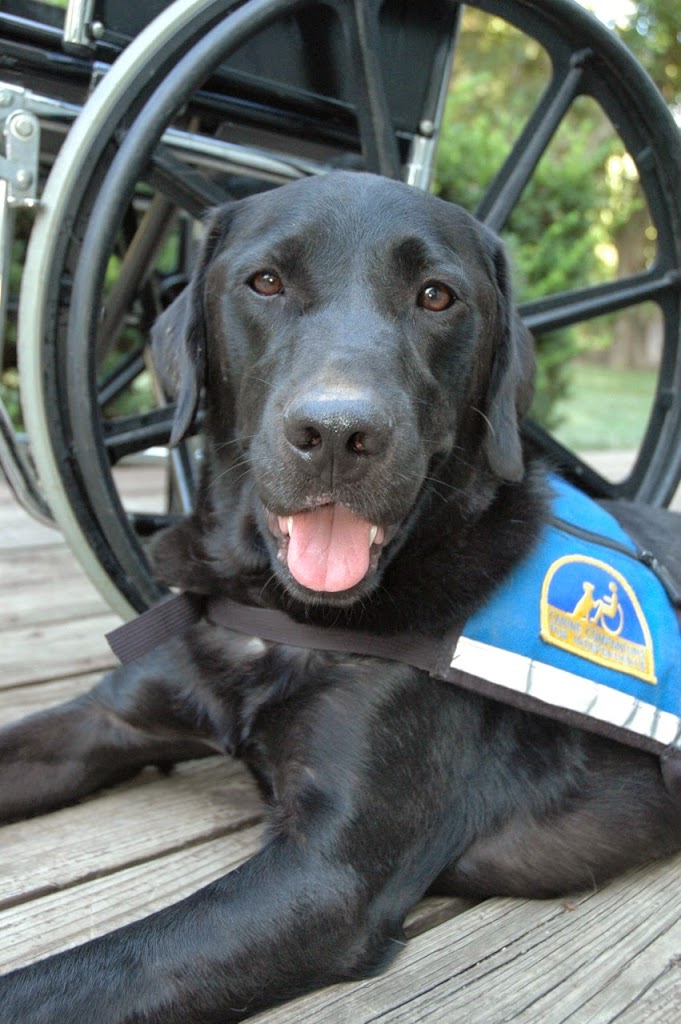 Pal is a four year old, black, Labrador/Golden Retriever cross. He was bred by Canine Companions using meticulously selected parents. He was born in a carefully trained Breeder Caretaker's home near the Santa Rosa campus where he spent the first 8 weeks of his life. Then, he traveled to his Volunteer Puppy Raiser in the midwest where he was loved, socialized and taught basic and intermediate obedience. During the next 15 months, he learned 30 commands. When he was 17 months old, he moved on to Advanced Training at the North Central Regional Campus in Delaware, OH.
During his 6 months in Advanced Training, Pal got a thorough health and temperament screening and was taught an additional 20-30 commands that he would use to help his future partner with a disability live more independently. Two weeks before his time was up in Advanced Training, he met his future partner and together they learned to work together. After all that training, there was a graduation where Pal was reunited with his Volunteer Puppy Raiser.
Pal, what exactly is a service dog?
A Canine Companions for Independence service dog is partnered with an adult with physical disabilities to assist with daily tasks and increase independence by reducing the reliance on other people.
How do you help your partner?
My partner happens to use a wheelchair for mobility. I help him retrieve dropped items, turn on and off lights, push buttons for automatic doors or elevators, open and close doors, carry light objects, check out at the register, do daily living tasks like laundry and more.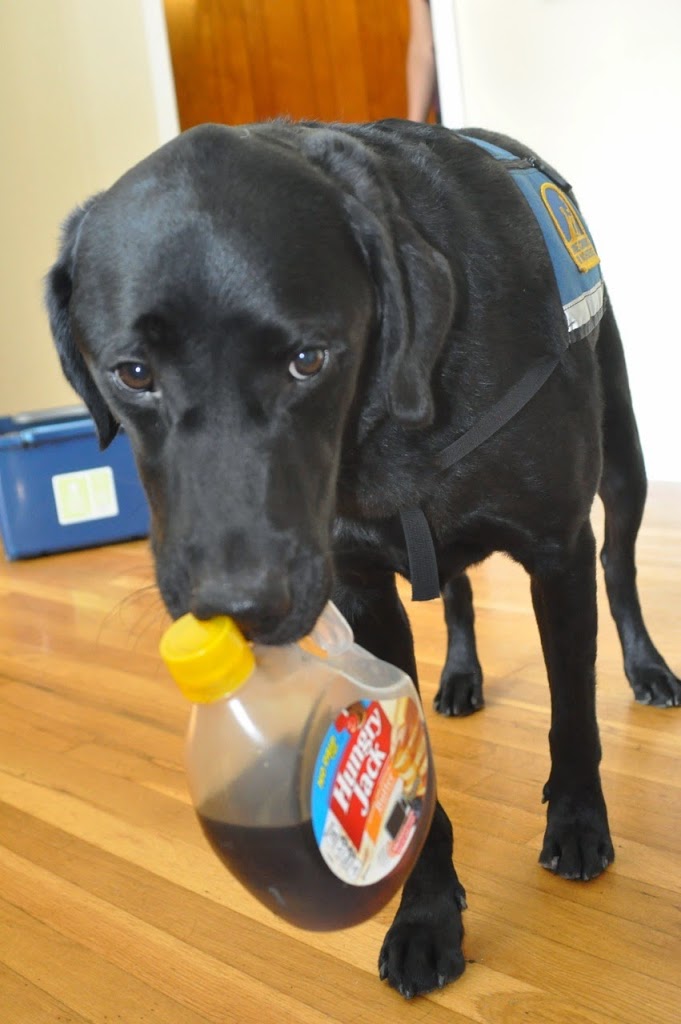 Do you ever get to kick back and relax?
Oh yeah! Just like humans need a break from working, it is important that I get a chance to kick up my heels and play too. I love playing fetch with a tennis ball, going to my canine friend's houses to play, or just cuddling up with my partner for a good ear scratch. I also just enjoy sniffing around the yard. I also get walks in the park.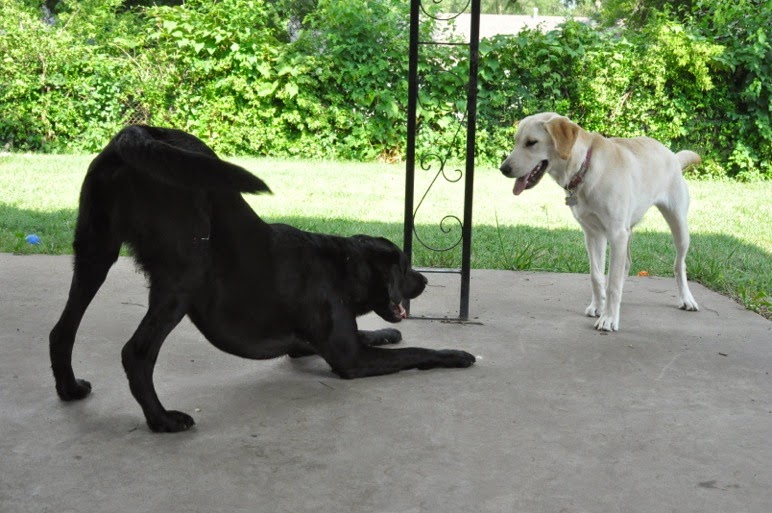 What is the most fun part of your job?
I get to go everywhere with my partner. That's important too. We are a team. It's not a owner/owned relationship. We have to work together. He makes sure I am well groomed, have a healthy diet, and maintain a high standard of health and I help him maintain his independence. I love the praise and rewards I get when I do a job really well. I challenge any human to have a coworker as excited to hand out praise and rewards as my partner.
To find out more about Canine Companions for Independence, visit www.cci.org.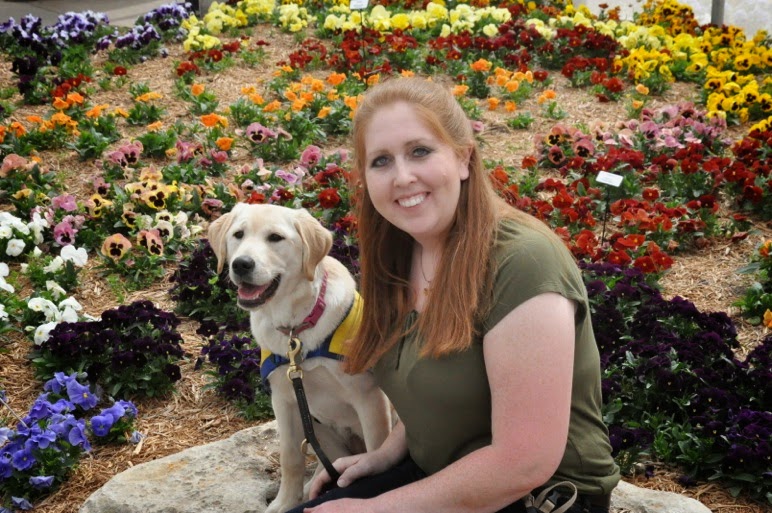 I've been a volunteer puppy raiser for 10 years and during that time have raised 7 puppies. I previously raised for a KS based organization and there I had 2 dogs that gone on to graduate as guide dogs, 2 as service dogs and I have had 2 released from the program as loving pets. I am currently raising #7 – Liza. She is my first with Canine Companions for Independence. I have been thrilled with the professionalism and quality of the organization and am loving every minute of my puppy raising experience with her!
6478 Total Views
2 Views Today