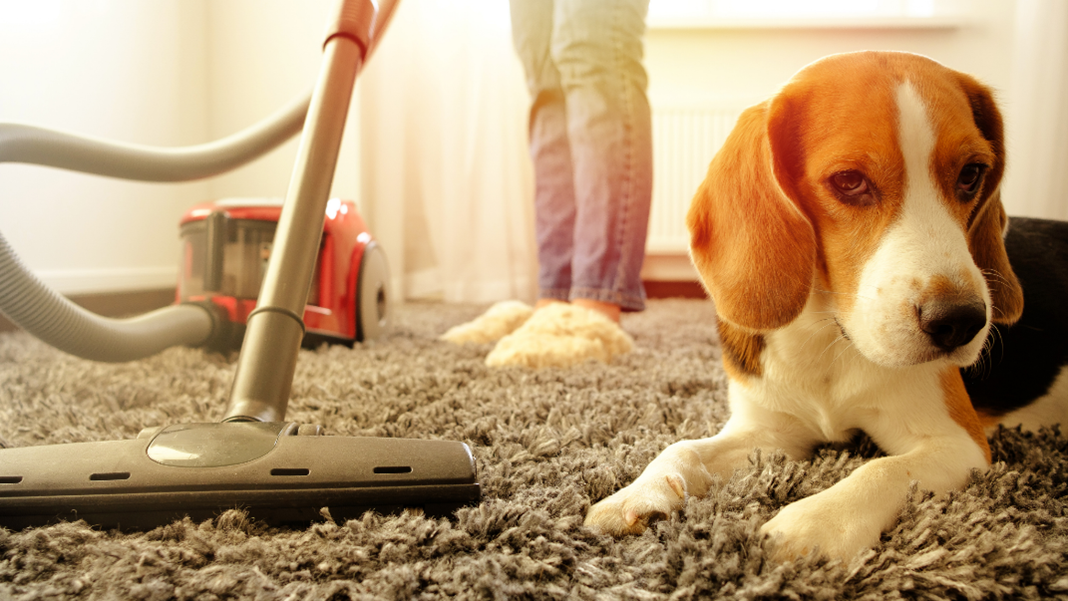 Kansas City Dog Training Gives Tips for Getting Your Dog Used to the Vacuum
Does your new puppy get scared every time you run the vacuum? Or maybe they try to chase it as you pick up the debris from your floor. According to experts in puppy training in Kansas City, both are normal behaviors, and many dogs hold the vacuum cleaner as the enemy. There are numerous reasons why dogs don't like vacuums; they're loud, smell funny, and move strangely; it's an unknown object and can leave them feeling uneasy.
At K.I.S.S. Dog Training, a Kansas City dog training leader, we believe that dogs are only as good as their owners; that's why we stick to our motto, "keep it simple, stupid!" It's natural for your dog to be scared of the vacuum; however, it's crucial to try and alleviate their fear as soon as possible. It's vital for your dog to feel safe and comfortable in their home; that's why we've compiled some tips for getting your dog used to the vacuum.
Don't Turn the Vacuum On
According to dog training in Kansas City experts, one of the best ways to get your dog used to the vacuum is to expose them to it without actually turning it on. This will help your dog stay relaxed when you bring the vacuum out in the future. You should push your vacuum across the room too when it's off, so your dog gets used to the movement; this will make them less likely to bark when you turn the vacuum on.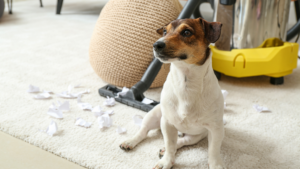 Practice Sitting by the Vacuum
A dog trainer in Kansas City suggests teaching your dog to sit at the sight of the vacuum. A great way to teach your dog this alternative behavior when they see the vacuum is a great way to reward them for being around it. Dog trainers suggest redirecting your dog with cues or treats when they're around the vacuum. This also helps lessen the likelihood of them barking and chasing it as you clean.
Make the Vacuum a Positive Experience
A leading dog behavior specialist in Kansas City suggests helping your dog pair the sound of the vacuum with something positive; playtime is an easy way to do that. An expert Kansas City dog trainer suggests finding a way to connect play time with your dog's favorite toys or treats. For example, if your dog likes to play fetch, turning the vacuum on is your dog's cue that the game has started.
The vacuum can be scary for all dogs, especially if they've never heard one before. It's crucial to slowly introduce your dog to the vacuum so they can get used to it. Start by introducing them to the vacuum while it's turned off and teaching them an alternative behavior when you have to use it. You could also make vacuuming a positive experience by helping them connect the sound to playtime.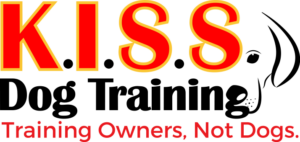 K.I.S.S. Dog Training has been a Kansas City dog training leader for over ten years. We take pride in strengthening the relationships between owners and their dogs. We believe it's essential for humans to understand what their dog needs and the best ways to help them get it.
Contact us online or give us a call at 913-269-7595 to partner with a trainer. We are located in Shawnee and service Overland Park, Olathe, and the Kansas City metro area.
186 Total Views
1 Views Today